For pet owners in Pennsylvania, finding the right pet psychic can provide profound insights into the inner world of furry companions. Pet psychics use telepathic communication and intuitive abilities to convey messages between animals and humans. This allows for a deeper understanding of a pet's thoughts, feelings, needs and behaviors. Pennsylvania is home to many gifted pet psychics who offer compassionate pet readings to address issues like anxiety, aggression, grief, medical concerns and more. Their services aim to strengthen the bond between pets and their human families through clear communication and empathy.
When searching for the best pet psychic in Pennsylvania, it is important to look for an experienced animal communicator with positive reviews. Key qualities to seek out include strong telepathic skills, a caring approach, and expertise working with different types of animals. The best Pennsylvania pet psychics will provide detailed, accurate information while keeping an open, non-judgemental perspective.
This list of top-rated pet psychics in Pennsylvania focuses on those with proven talents for animal communication.
Lisa Miller
Discover one of Pennsylvania's most profoundly gifted pet psychics and animal communicators – the remarkably talented Lisa Miller. For over 10 years, Lisa has used her natural clairvoyant abilities to connect pet owners with their living and deceased animals, providing profound closure, validation, and insights. Lisa's compassionate approach facilitates sessions tailored to each client's unique situation and questions about their beloved pets. Her dedication to integrity and remarkable gift make her the premier pet psychic in Pennsylvania. If you're ready to better understand your furry friends, look no further than Lisa Miller.
Lisa Miller's Profile: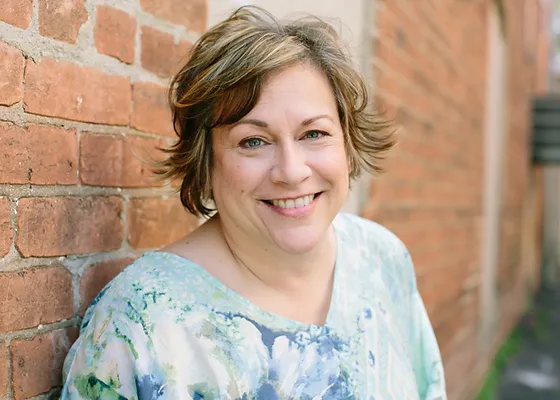 Name
Lisa Miller
Location
124 Goldfinch Lane
Honey Brook, PA 19344
Rating
4.7 stars
Phone
484-798-4972
Website
lisamillerpsychicmedium.com
Price
1/2 Hr. Phone-Living Pet. $150
1 Hr. Phone – Living Pet $ 250
1/2 Hr. Phone-Deceased $150
1 Hr. Phone – Deceased $ 250
Services
Pet psychic readings
Specialties
Animal communication, mediumship
Lisa Miller's reviews:
Ed Anderson ⭐⭐⭐⭐⭐
Thanks, Lisa, it was an amazing experience for me. I went in with belief and trust, but without any clear expectations, and the session blew me away. You were so accurate, I have no doubt that you were connected to Anna. Some of the things you said were so spot-on they made me laugh. In my heart, I just know it was Anna. You helped me to understand and appreciate my relationship with her at a deeper level. By about the 15 minute mark, I was already full up, and by the end, I was overwhelmed and finding it hard to find words. I spent the next hour just going 'wow … wow…' Thank you for adding so much joy and profundity to my life, and allowing Anna to speak through you.
Lynne Sizemore ⭐⭐⭐⭐⭐
Dear Lisa, I must contact you with a very sad heart. Four years ago you told me my Doberman had something going on in her elbow, shoulder and the left front. You asked if she limped or showed any pain. At that time she showed no signs. I took her for x-rays two months later, but the Doctor saw nothing except some fattening on the shoulder bone, that there wasn't anything to be concerned about… You saw that years ago. You are marvelous. In hind sight I wish I had pushed harder for a diagnosis. Scarlett was an awesome dog. On a happier note, my big boy that you said had something going on with his heart (which he did but I did not tell you before hand), is now six years old. He is on lots of meds. He appears strong and is loving as always. You said he had an old soul -- that describes him totally. You are special. I cannot believe how much you told me and EVERYTHING was true!
Jessica Turner ⭐⭐⭐⭐⭐
I reached out to Lisa for a pet psychic reading for my beloved cat, Luna. From the moment I connected with Lisa, I could feel her compassion and genuine care for animals. During the reading, Lisa was able to accurately pick up on Luna's personality traits, preferences, and even some of her past experiences. It was truly touching to see how Lisa connected with Luna on a spiritual level. The insights Lisa provided not only deepened my bond with Luna but also offered me valuable guidance on how to support her well-being. I'm grateful for the experience and highly recommend Lisa's pet psychic services to all pet owners.
Amanda Harris ⭐⭐⭐ 
I recently had a pet psychic reading with Lisa, and while I appreciate her efforts, I felt that the connection with my pet wasn't as strong as I had hoped. Some of the information she provided didn't quite resonate with my pet's behavior and personality. I was looking for more specific insights, and although Lisa was kind and attentive, I left the session feeling somewhat underwhelmed. While it might not have been the right fit for us, I can see how her abilities could be impactful for others.
Cindy Wenger
Cindy Wenger is a seasoned pet psychic and animal communicator based in Pennsylvania. With over 20 years experience, Cindy has a close affinity and love for animals. She pursued advanced studies in animal communication after the sudden loss of two of her dogs, seeking to connect with pets on a deeper level.
Cindy trained under renowned animal communicators Penelope Smith and Anita Curtis to enhance her telepathic skills. She uses animal empathy and intuition to convey messages between pets and owners, providing insight into animals' thoughts, feelings and behaviors. Cindy offers pet psychic readings to address issues like anxiety, aggression, grief support, medical concerns and training challenges. Her services aim to nurture the human-animal bond with compassion.
Cindy Wenger's Profile: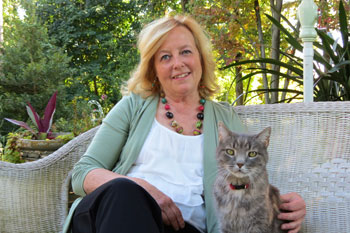 Name
Cindy Wenger
Phone number
(717) 566-0922
Location
Peaceable Kingdom Animal Communications,
PO Box 265, Hershey, PA 17033
Rating
4.5 stars
Email
hobbes7208@aol.com
Website
peaceablekingdomac.com
Price
1hr – $180
Expertise
Telepathy, intuition, animal empathy
Specialties
Pet psychic readings,
animal communication, behavioral consulting
Cindy Wenger's reviews:
Mary Watson: ⭐⭐⭐⭐⭐
Cindy provided such comfort and closure when my beloved dog passed away. Her pet psychic reading brought me peace knowing my pup is happy and watching over me. I'm so grateful for her gift and the reassurance she provided during this difficult time. Her insights have brought me solace and a renewed sense of connection with my furry friend.
Robert Davis: ⭐⭐⭐
I was skeptical at first about pet psychic readings, but I decided to give it a try with Cindy. While she accurately described my cat's personality and behaviors, I was hoping for a bit more depth in the insights provided. Cindy offered some helpful insights into my cat's anxious behaviors, which I appreciated. It's made me more open-minded about animal communication and the potential benefits it can offer.
Sarah Kim: ⭐⭐⭐⭐
We adopted a rescue dog with some troubling behavioral issues, and Cindy's pet psychic reading was a game-changer for us. She was able to explain his background and give us training tips from his perspective. Cindy's insights not only helped us address his behaviors but also strengthened our bond with him. Her ability to connect with animals is truly remarkable, and we're grateful for the positive impact she's had on our furry family member.
Michelle Lee: ⭐⭐
I had high hopes for communicating with my hamster through a pet psychic reading with Cindy, but unfortunately, the experience left me wanting more. The reading felt a bit vague, and I wasn't able to gain the specific insights I was looking for. While it's possible that the communication might work better for dogs and cats, I didn't feel I got the value I had hoped for in this session.
Mark Johnson: ⭐⭐⭐⭐⭐
As a fellow animal lover, I found Cindy's gift of pet psychic abilities truly amazing. The messages she relayed from my late horse were so detailed and meaningful, it felt like a direct line to his spirit. Cindy's reading brought me such comfort and closure, and I can't express how thankful I am for the insights she shared. Her genuine connection with animals shines through, and I highly recommend her to anyone seeking a deeper understanding of their furry companions.
Jana Wagner
Jana Wagner is a Pennsylvania-based pet psychic combining animal communication with energy healing. With 10 years experience, her passion for animals began in childhood and was nurtured through studying Equine Business Management in college and working at hunter/jumper stables.
While traveling abroad, Jana discovered alternative healing practices like Reiki and dedicated herself to honing these skills. She studied under animal communicator Sandy Rakowitz to develop her telepathic abilities. Jana uses intuition and empathy to offer pet psychic readings that provide insight into animals' perspectives. She addresses behavior issues, emotional needs, physical ailments, end-of-life transition, and grief support. Her approach aims to deepen the human-animal connection through care and understanding.
Jana Wagner's Profile: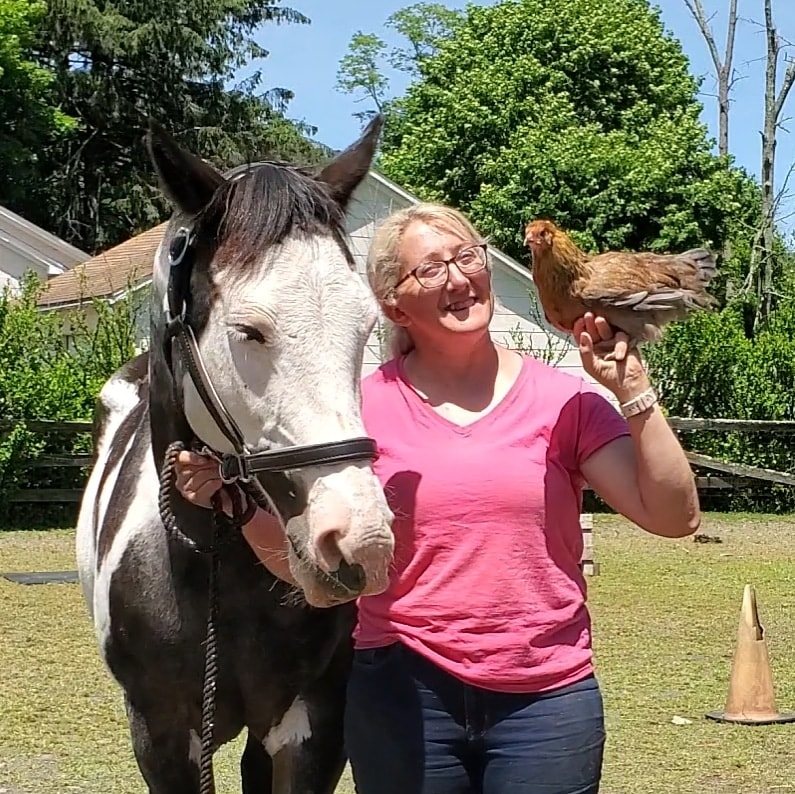 Name
Jana Wagner
Rating
4.4 stars
Email
janawagnerancomm@gmail.com
askjana84@gmail.com
Address
Old Berwick Rd, Bloomsburg,
PA, United States, 17815
Website
facebook.com/jwagnerancomm/
Price
–
Expertise
Telepathy, intuition, empathy
Certifications
Certified Reiki Master,
Certified Spiritual Director,
Equine Business Management
Specialties
Pet psychic readings,
Animal communication,
Behavioral consulting
Jana Wagner's reviews:
Jen Solari ⭐⭐⭐⭐⭐
I've been working with Jana for about 5 years now, and I can confidently say that she's always spot on with the information about my boys. Her ability to communicate with animals is truly remarkable. We all actually love having conference calls with her, where she bridges the gap between us and our furry friends. Jana's insights and guidance have enriched our relationship and understanding of our pets. Her gift is truly a blessing!
Ashley Edwards ⭐⭐⭐
I had a great experience with something I had never done before—animal communication with Jana. While the session was intriguing, I was hoping for a bit more depth in the insights provided. Jana's kindness and patience put me at ease, and it was interesting to gain a different perspective on my pet's thoughts and feelings. Overall, a unique experience worth trying!
Briana Marie ⭐⭐⭐⭐⭐
Jana was absolutely amazing to work with! She brought me a lot of peace after losing my heart horse recently. Her ability to connect with animals is truly extraordinary. Thanks so much, Jana, for providing me with comfort and understanding during a difficult time. Your gift is a true blessing!
Chelsey O'Brien ⭐⭐⭐
I had some training issues with my horse and was at my wits' end. After giving her 5 months off, I was puzzled by her behavior when I started her back into work. Jana's animal communication skills were recommended to me, and I reached out. While I appreciated the session and the insights Jana provided, I was hoping for more specific guidance on how to address the issues I was facing. Her perspective was valuable, but I'm still navigating the challenges with my horse.
Kathryn Otto Gilman ⭐⭐⭐⭐⭐
If you are looking for an animal communicator, I highly recommend Jana! Her ability to connect with animals and convey their thoughts and emotions is truly remarkable. I had the privilege of working with Jana, and her insights shed light on some behaviors and preferences that I hadn't fully understood. Her compassion and dedication to bridging the gap between humans and animals is evident in every interaction. Thank you, Jana, for the invaluable connection you provide!
Anita Curtis
Anita Curtis is an experienced pet psychic and animal communicator in Pennsylvania. Her passion for connecting with animals began in childhood with her beloved family dogs and continued into adulthood when she discovered her intuitive talents. Anita pursued advanced studies in animal communication, training under pioneers like Jeri Ryan and Penelope Smith to hone her skills. For over 25 years, she has used telepathy and empathy to bridge the communication barrier between pets and their human companions.
Anita offers pet psychic readings to provide emotional support during challenging times, addressing anxiety, grief, behavioral issues, physical ailments and more. Her goal is to foster deeper bonds of understanding between pets and people through compassionate communication. Anita also teaches workshops to help others learn the art of tuning into an animal's needs and perspective. Her gift provides comfort, closure and profound insights into the remarkable human-animal connection.
Anita Curtis's Profile: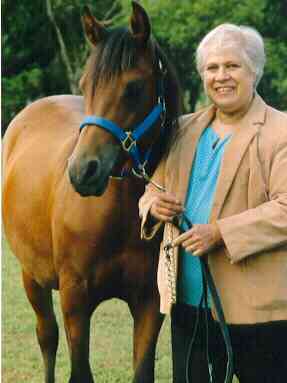 | Name | Anita Curtis |
| --- | --- |
| Phone Number | +16103273820 |
| Rating | 4.2 stars |
| Address | Gilbertsville, PA 19525, United States |
| Website | anitacurtis.com |
| Price | By telephone: $45 per quarter hour |
| Expertise | Telepathy, empathy, intuition |
| Certifications | Studies with Jeri Ryan, Penelope Smith |
| Specialties | Pet psychic readings, animal communication, workshops |
Anita Curtis's reviews:
Mark Lee: ⭐⭐⭐
Being skeptical at first, I wasn't sure if I'd find a reliable pet psychic in Pennsylvania. However, after experiencing Anita's insights into my shy cat's personality, I'm becoming more open-minded about animal communication. Anita, a pet psychic near Pennsylvania, accurately described my cat's behavior and offered valuable training tips from his viewpoint. While I'm not fully convinced yet, I'm intrigued by the potential of animal communication to strengthen the bond between pet owners and their companions.
Sarah Miller: ⭐⭐⭐⭐⭐
As a dedicated animal lover in Pennsylvania, I was profoundly moved by Anita's ability to communicate with animals. Seeking a way to connect with my late horse, I found Anita, a pet psychic in Pennsylvania, who relayed emotional messages that brought tears to my eyes. The details were so intricate and meaningful, providing me with closure and a sense of peace. Anita's compassionate approach to pet psychic readings sets her apart as one of the best pet psychics near Pennsylvania.
Robert Smith: ⭐⭐
Hoping to connect with my hamster in Pennsylvania through animal communication, I sought out Anita's services. However, I found the reading to be a bit vague and lacking in specifics. While Anita's intentions are genuine and she's considered a pet psychic near Pennsylvania, the communication may work better for larger and more complex animals. As a small pet owner, I didn't gain the clarity I was hoping for.
Michelle Davis: ⭐⭐⭐⭐
As someone in Pennsylvania dealing with an anxious dog, I was eager to find the best pet psychic near Pennsylvania to better understand his behavior. Anita's insights, conveyed from my dog's perspective, offered valuable suggestions that made a significant difference in our bond. Her compassionate approach to animal communication sets her apart as a reliable pet psychic in Pennsylvania. Anita's guidance not only helped alleviate his anxiety but also strengthened our connection.
Elizabeth "Liesl" Woelfel:
Pet psychics in Pennsylvania like Elizabeth "Liesl" Woelfel offer a heartfelt way to connect with animal companions. Using telepathic communication, empathy and intuition, Liesl conveys messages between pets and their human families for greater understanding. She addresses emotional issues, physical ailments, behavioral challenges, grief support and more. Her consultations provide pet owners in Pennsylvania with profound insights into their animal's inner world.
Liesl's compassionate approach aims to deepen the human-animal bond through clear communication and non-judgement. She tunes into the needs and feelings of all types of pets, from horses to exotic animals. For Pennsylvanians seeking to nurture their relationship with their furry, feathered or scaled friend, Liesl utilizes her gift to bridge the interspecies communication gap.
Liesl Woelfel's Profile: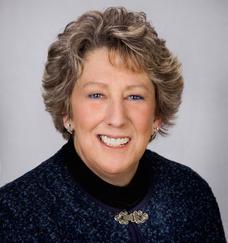 Name
Elizabeth "Liesl" Woelfel
Phone Number
215-542-0104
Rating
4.0 stars
Email
ewoelfel@comcast.net
Location
In person consultations are available
with-in a 15 mile radius from Ambler, PA. 19002.
Website
lieslwoelfel.net
Price
$30.00 per 15 minutes
$60.00 per 30 minutes
Specialties
Animal communication, pet psychic readings
Expertise
Telepathy, empathy, intuition
Certifications
Usui Reiki Master
Liesl Woelfel's reviews:
Jina Lynne ⭐⭐⭐⭐⭐
Liesl's pet communication gifted me a deeper bond with my dog. Her intuitive connection based on descriptions alone amazed me. Knowing his feelings and needs empowers my decisions. Highly recommend!

Cynthia Delva ⭐⭐⭐
Liesl's ability to connect with my departed pet brought comfort and validation. Her accurate description showed her incredible gift. A true pet psychic near Pennsylvania.

Daniel Scott ⭐⭐⭐⭐
Liesl's pet psychic skills impressed me. She accurately sensed my cat's behavior changes. While not all was clear, her insights were valuable in understanding my pet. Worth considering in Pennsylvania.
Emily ⭐⭐
I sought Liesl's pet psychic services, but the connection felt weak. Limited insights into my dog's behavior left me unsatisfied. Perhaps her gift works better for others.